The new self-learning lighting control for DALI tracks optimises track lighting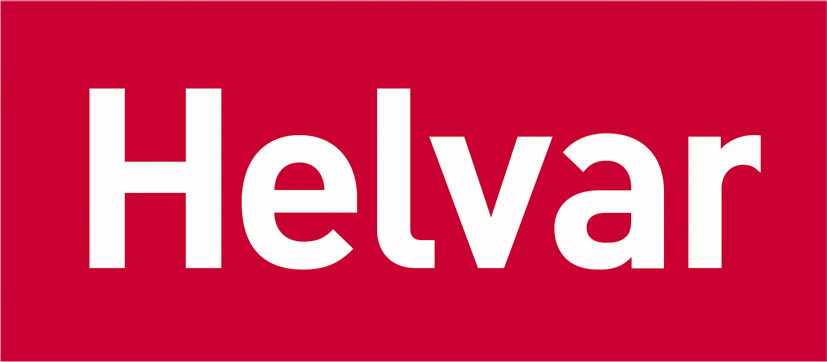 A new innovative lighting control system transforms DALI track lighting into a data-driven, self-learning intelligent network. This brings much-needed ease of use and flexibility into the planning, implementation, and operation of lighting, while also optimising energy consumption.
As a technological front-runner, Finland shows Europe the way in the development of lighting control systems. The intelligent lighting control created for the universal DALI track environment is a welcome novelty: it enables easy implementation and operation of lightning, as well as automation and scalability. Above all, it optimises the comfortable use of spaces, as well as energy consumption and costs.
Product development together with the leading manufacturer in Europe
Unipro, a Finnish expert in track lighting, plans and develops three-phase lighting tracks and DALI tracks, adapters, and lighting accessories. The purpose of the company is to innovate new, ready-to-use lighting solutions that bring value to lighting systems over their entire life cycle.
Unipro manufactures lighting products, but not luminaires. "Our customers are lighting manufacturers, who we do not intend to compete with", says Paweł Czaiński, Unipro's Area Sales Manager in East Europe.
Unipro's ambitious focus on safety and the environment, as well as its innovative development of lighting solutions, have impressed both customers and partners globally. This focus was also the catalyst for its new collaboration, in which Unipro together with Finnish Helvar innovated a new control system solution for lighting tracks. Helvar is one of the leading European developers of DALI track lighting solutions.
A new intelligent control system for track lighting
In autumn 2022, Unipro and Helvar will launch a new intelligent and wireless lighting control solution, which main components are Helvar's ActiveAhead control units and Unipro's sensors that connect to DALI in-track luminaire adapters. This new product takes track-lighting planning, implementation, and operation to an entirely new level while enabling great energy savings.
With its plug-and-play installation, the wireless lighting control system is easy and quick to set up. Thanks to the new solution, non-intrusive lighting installation, known from consumer applications, is expanded to the lighting of public, commercial, and industrial buildings.
Using ActiveAhead, DALI network lighting can easily be controlled, for instance, through a mobile app. "The plug-and-play solution is exactly what we need, and easy wireless lighting control from
your mobile device is also a bonus. Based on the feedback we have received, our customers welcome easier installations", Czaiński notes.
In the DALI network, appliances communicate wirelessly with one another, which makes the lighting control system considerably easier to expand and update, and lighting control easier to scale up and adjust. The ActiveAhead control can easily be added also to old DALI lighting systems.
The DALI track system is a perfect complement to property cabling. "Using DALI tracks, a flexible lighting system can be built in spaces that only have a single input instead of a control cable. The existing appliances will recognise the appliances of the lighting system, which can be controlled as a part of the building technology", describes Risto Kasper, Unipro's Area Sales Manager in West Europe.
Effortless, optimal track lighting
Lighting has a considerable effect on the work and well-being of people, and therefore it should be adaptable to different needs. "Varying teams and work tasks, as well as the unique preferences of individuals, call for different types of lighting. Lighting up empty spaces and using unnecessarily strong lights also consumes enormous amounts of energy. Easy lighting control is a must", says Czaiński.
Unipro and Helvar's new intelligent DALI lighting control solution brings the desired flexibility to lighting control and energy consumption. With it, adhering to standard lighting norms becomes easier, as well as the creative planning of spaces.
The ActiveAhead control operates according to pre-settings and sensor data. Luminaires can freely be placed wherever on the wireless DALI tracks. Thanks to the universal DALI adapter, also DALI sensors can be placed wherever to detect movement or preserve energy with the use of daylight. The system is very flexible and scalable.
The self-learning ActiveAhead solution continuously gathers data from the environment and learns to optimise the lighting. "With the new lighting control system, we can create environments that always have the optimal lighting level. The lighting can automatically be controlled to follow different variables, such as the amount of daylight or the flow of people. Different lighting scenarios can also easily be attained", Kasper describes.
The universality and compatibility of the lighting control solution are important features, as they enable the expansion and integration of intelligent lighting into existing building technology systems. Through an integrated system, a building's technological functions can energy-efficiently be controlled as an entity.
Here, the energy-saving potential is substantial. Measurement data shows, that up to 30–40 percent of lighting energy consumption can be saved by utilising lighting controls with light and movement sensors as well as dimmers.
The first in the world to manufacture PVC-free and halogen-free DALI tracks
Unipro is a trailblazer in lighting track solutions. Taking on the role of the innovator is a conscious choice by the company, although it requires substantial R&D investments. Being a pioneer clearly shows in Unipro's focus on sustainability and safety.
An example of Unipro's sustainable development is the fact that the company was globally the first to manufacture DALI tracks without PVC or halogens. Thanks to this, Unipro's products are fireproof with minimal environmental impact over their life cycles.
Halogen-free solutions make the industry safer. Halogens are already forbidden in the manufacturing of electrical cables, and the requirements regarding lighting tracks are also likely to tighten. "As we develop new products we always look far ahead. Our halogen-free lighting tracks are safe and ready for the future", Kasper notes.
Following their environmental policy as well as customer wishes, Unipro has stopped using plastic as a packaging material wherever possible and is instead taking cardboard packaging into use. Its annual plastic waste has decreased by a tonne.
Export from Finland to nearly all continents
Unipro Oy is a Finnish pioneer in track lighting founded in 2007. Its sister company is Meka Pro Oy, the Nordic leader in cable support systems, which is owned by the Propria group, a soon 75-year-old family business.
Unipro's production and storage unit is in Hämeenlinna, in premises built in 2021. In Finland, Unipro products are mainly sold by Meka Pro through electrical supplies wholesalers.
Over 95 percent of Unipro's products are exported. Its markets span all continents, except North America and Greenland. Outside Finland, Unipro's products are sold directly to global customers or retailers.