Unipro® lighting tracks at Restaurant Nallikari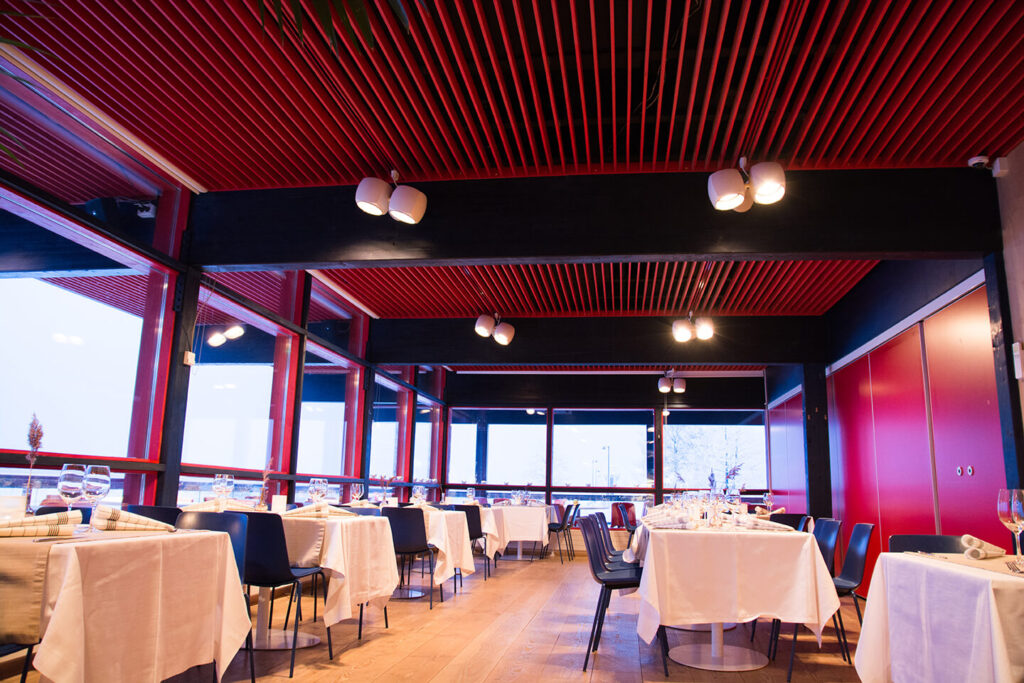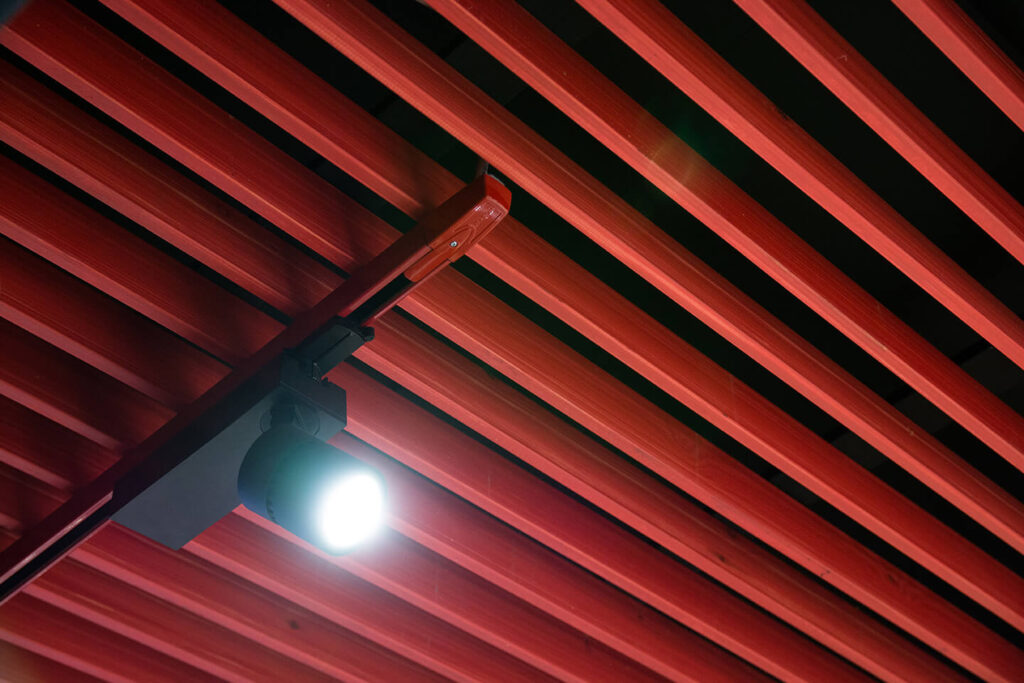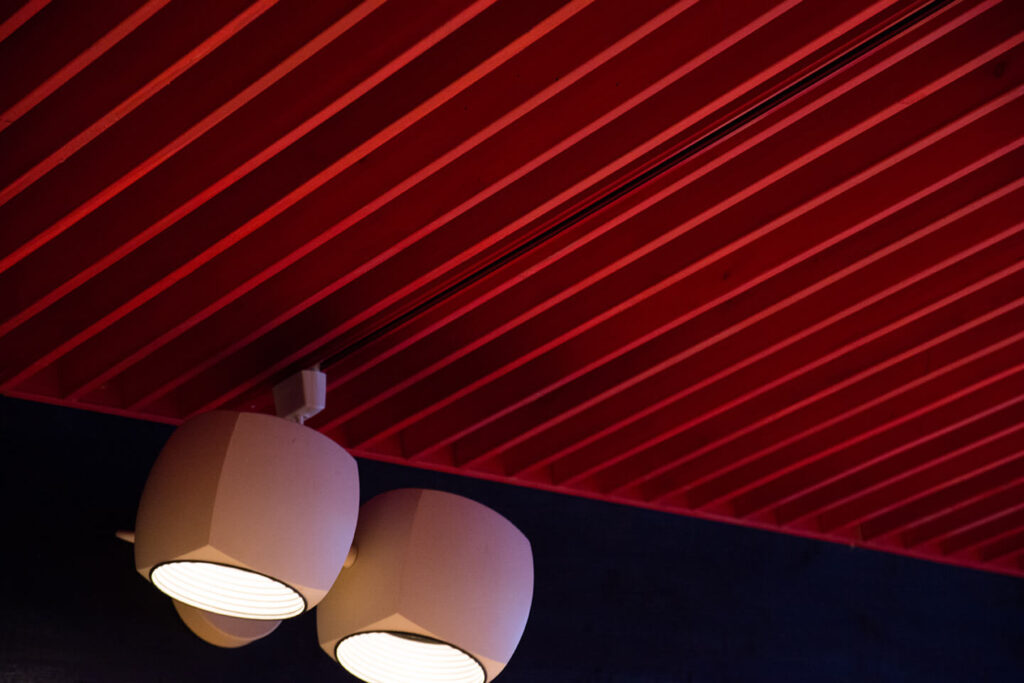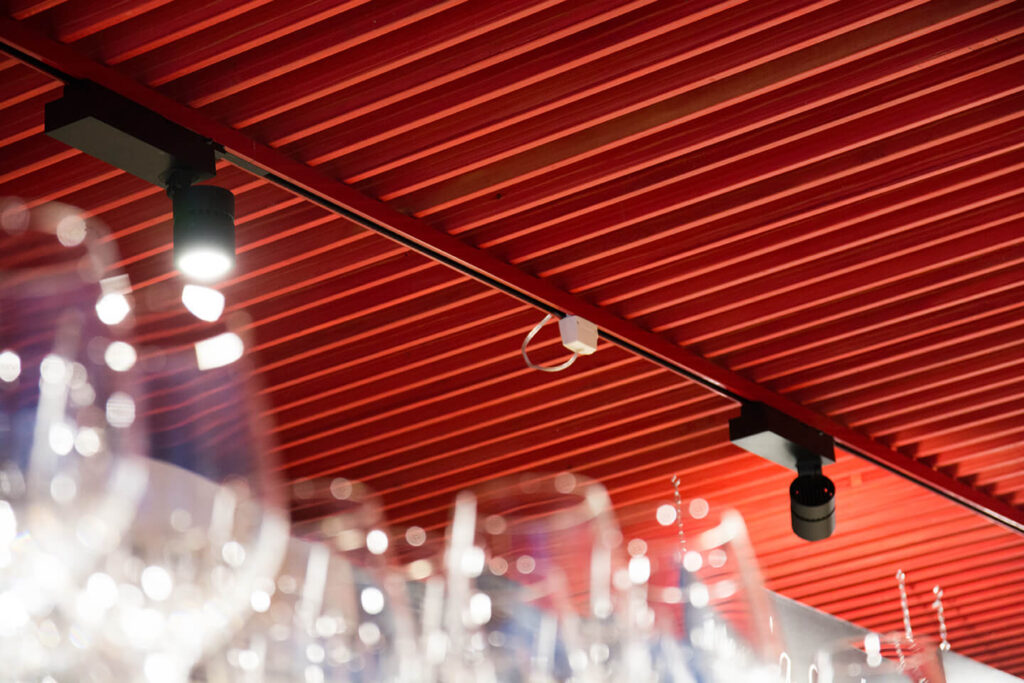 Special colour lighting tracks preserving the retro ambience of the restaurant
Beach restaurant Nallikari in Oulu was originally designed by architect Risto Harju in 1975 as a venue for parties and restaurant dining. After various incarnations over the years, it has been given a new lease of life.
Special colour Unipro® lighting tracks were chosen to complement the harmonious, beautiful lighting at the restaurant ceiling.
Red Unipro® lighting tracks combined with black spotlights match the restaurant's ambiance perfectly.