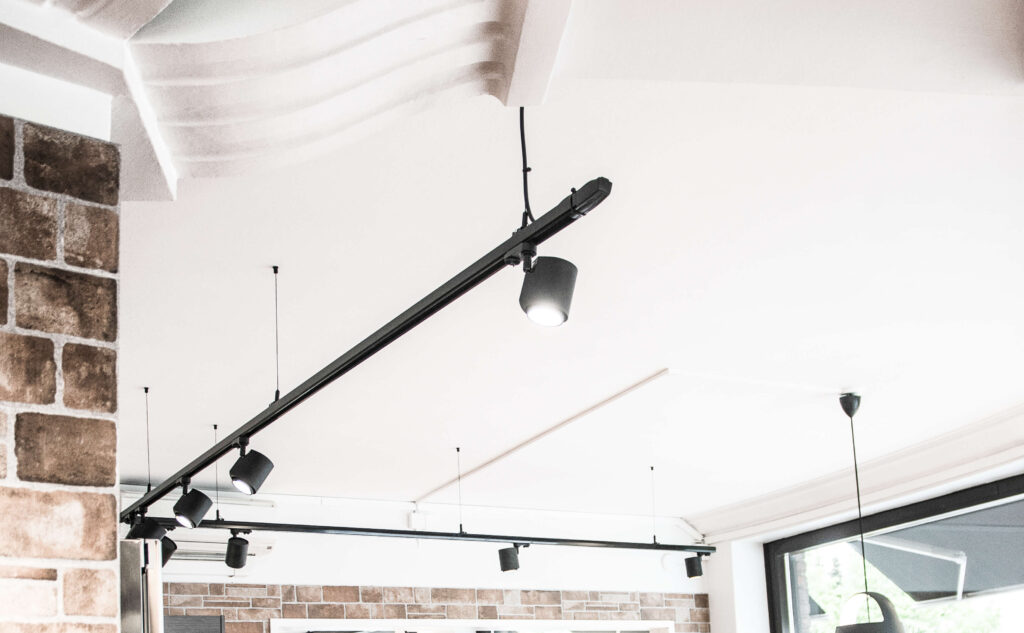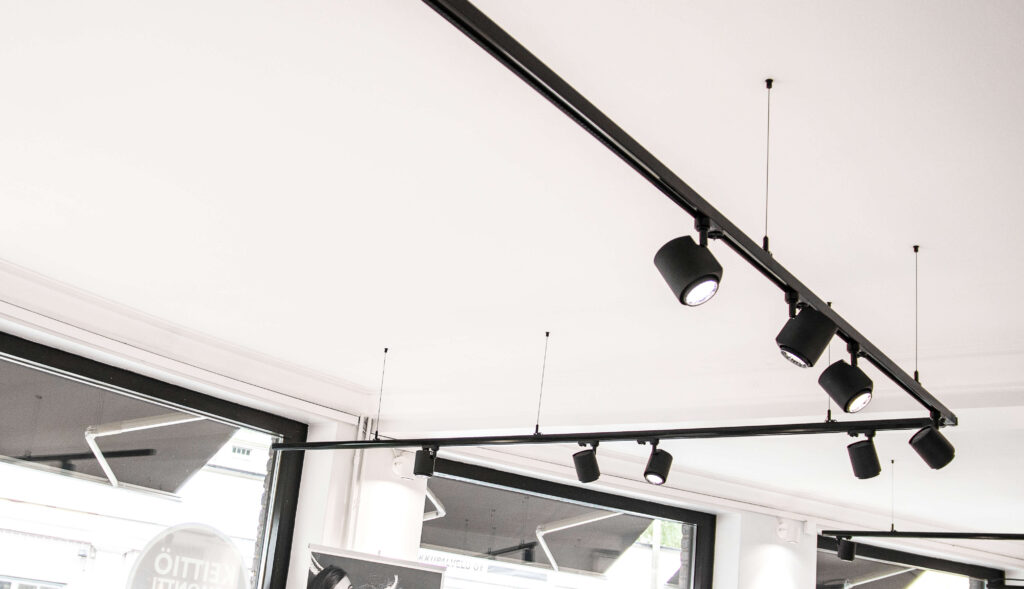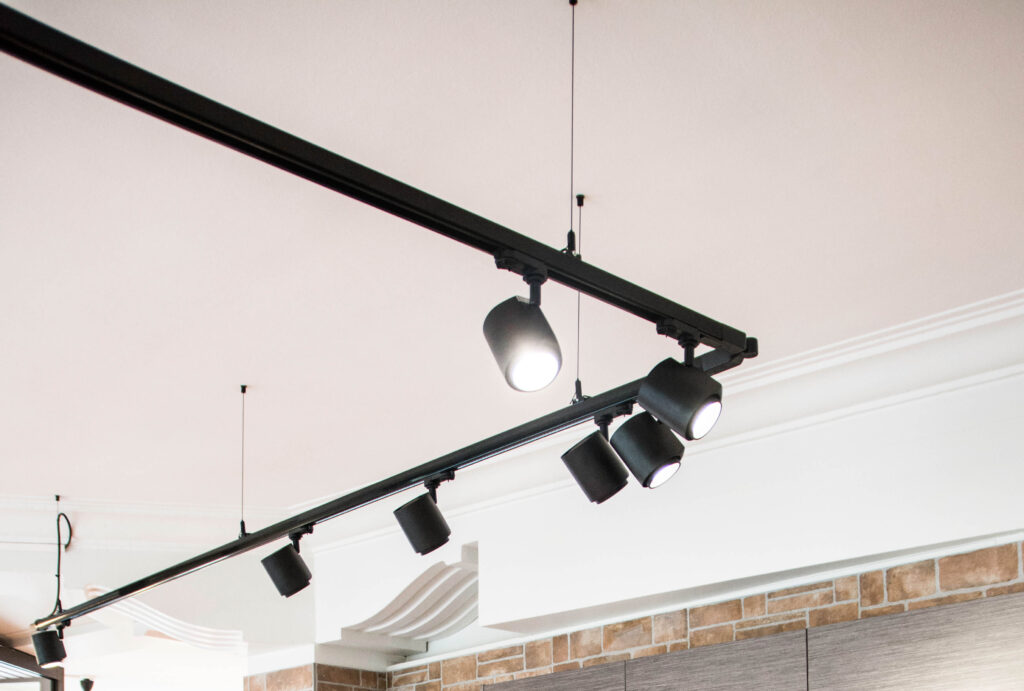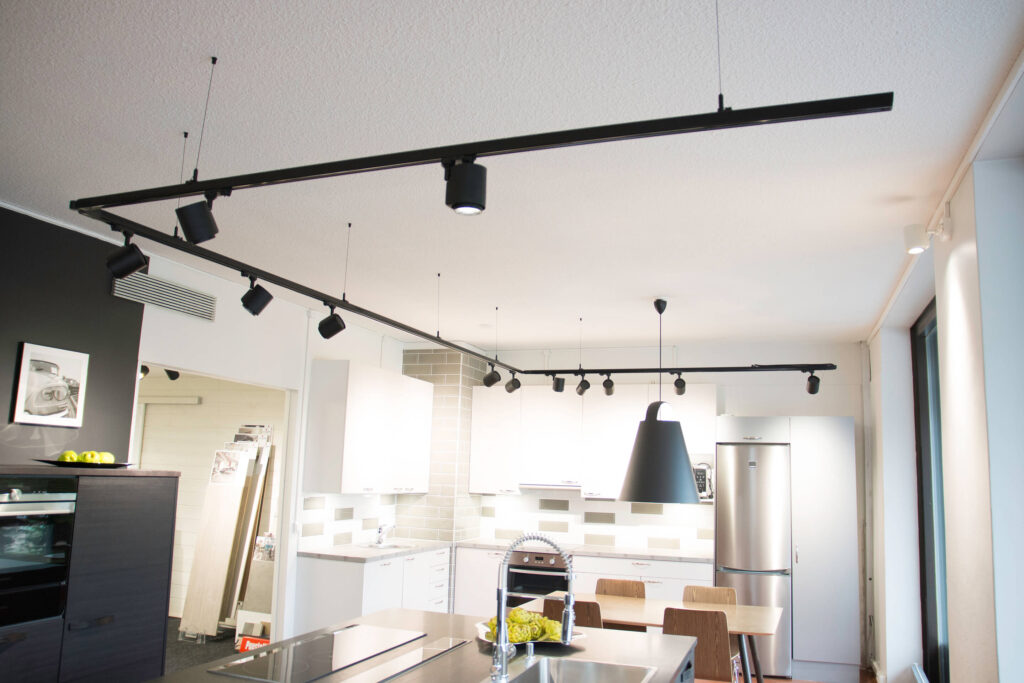 Interior lighting renewed to compliment the high-quality kitchens
Whilst the historical building shines with dignity, the interior lighting was renewed to compliment the high-quality Puustelli kitchen materials, as well as to light up their beautiful details.
At the Puustelli store, the model kitchens contain new, rustic, romantic, white, dark and bright colours. The Unipro's modern lighting tracks bring forth the right atmosphere to highlight these in the best possible way.
The black wire suspension set was created upon a customer's request, and is today provided as a standard choice for darker ceiling installations.